Our research highlights the opportunity that most sheep and beef farmers have to optimise their phosphorus (P) levels to improve their productivity and profitability.
"Ballance Agri-Nutrients analysed soil test information from over 9000 sheep and beef farm samples taken from 2009 to 2015 and found that sheep and beef farms tend to operate below optimum P levels" says Ballance Agri-Nutrients Innovation Leader Dr. Jamie Blennerhassett. The results of this analysis, conducted in 2016/17, are backed up by the findings of a 2004 AgResearch study for the period between 1988 to 2001.
"Foregoing maintenance or capital P applications in tighter years may not impact productivity in the shorter term - but in the longer term productivity will be increasingly affected if P levels continue to drop below the optimal range" says Jamie.
For hill country sheep and beef farms, P and sulphur (S) are essential as pasture growth is often limited by these two nutrients. In order to fix and supply nitrogen to the grasses which make up the majority of the pasture, clover requires P and S.
For easy hill country, economically optimal Olsen P levels are typically 15-20. The amount of P required to lift levels by one unit depends on the soil type (refer Table 1). While applying capital P results in increased pasture production reasonably quickly, there can be up to a two-to-three year lag for Olsen P levels to increase.
Soil

Inputs of P (kg/ha) to increase Olsen P by one unit

Average

Range

Ash

11

7-18

Pumice

7

4-15

Sedimentary

5

4-7
TABLE 1: Phosphorus required to increase Olsen P by one unit
"Before improving your pasture, it's important to consider if you're set up to make the most of it. Are you able to control grazing intensity? If not, you may want to subdivide paddocks. Considerations like the location of water for your stock also helps to support even grazing and distribution of dung and urine" says Jamie.
When it comes to choosing the right fertiliser product for the job, SurePhos is a recently released environmentally-friendly fertiliser that is highly suited to hill country sheep and beef farms - and contains P (7.8 per cent) and S (9.5 per cent).
Most of the P in SurePhos is water-insoluble and slowly releases over a period of months, but it also contains a small amount of water-soluble P that pasture can use immediately. SurePhos is highly compatible with other products, so it can be blended with other fertilisers. "It could, for example, be blended with nitrogen for pre-lambing application in August, or in February to March for flushing ewes during mating" says Jamie.
If magnesium is also required, Serpentine Super is suitable and contains 3 per cent more magnesium than SurePhos. And if additional S is required, the Sulphurgain range is also available.
SurePhos is currently only available at limited stores in the North Island.
For more information, and to check availability in your region and place your order, contact your local Ballance Nutrient Specialist.
SurePhos
SurePhos is a game-changing new fertiliser that's been years in the making. It's huge news for sustainable farming, and for everyone who shares a love of the land. With the help of SurePhos, farmers can leave a long-lasting legacy for future generations.

SurePhos is currently only available in the North Island.
*relative to superphosphate products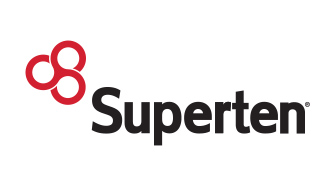 Superten
Supports plant growth quickly, by providing rapidly available phosphate and sulphate. Superten provides excellent value for money and is suitable for use in a wide range of pastoral situations.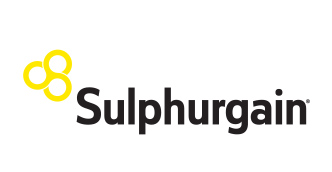 Sulphurgain 30S
Sulphurgain 30S is a good choice if you are looking for a fertiliser to meet sulphur requirements in situations where phosphorus is not limiting production, or where relatively low rates of phosphorus are required.