A farm map provides instant and enduring returns. Add value across your whole business from planning to recording (proof of application), decision support, compliance, Health & Safety, benchmarking and more.
Map benefits
Greater accuracy means better decision making
A digital farm map is a key communication tool to farm staff and contractors
Your land is the foundation from which the entire operation runs. Having precise information about your land enables you to maximise your farms potential through improved farm management, planning and budgeting. The digital farm map becomes a valuable asset to connect to multiple organisations and assists in creating and implementing your farming strategy.
MyBallance Mapping
For Ballance customers, having an accurate farm map in your MyBallance account ensures you have the highest degree of functionality and experience on the MyBallance platform.
Order from your farm map (by paddock or block) and the fertiliser required will be automatically calculated based off the accurate hectares of the area
Accurate surface area measurements of blocks
Health & Safety hazards can be marked on your farm map
Create fertiliser exclusion zones
Proof of application
2023 MyBallance Mappin

g Tool Upgrades
We have recently upgraded our mapping technology so that it is easier for you to use. These upgrades include: 
Improved paddock creation tools - making it easy to create an accurate farm map to plan and record your fertiliser applications.
Improved paddock editing tools - so you can easily make changes to your farm map when you need to, giving you better control.    
Improved mapping stability and speed - so you spend less time waiting for the system to work, giving you your time back.
We will continue making improvements over the next year, so keep an eye out for emails letting you know what these are.
In the next stage we will add the functionality to create blocks and exclusion zones – you can expect to see this in 2024. 
Click on the link below to watch a quick video on how to use the new features.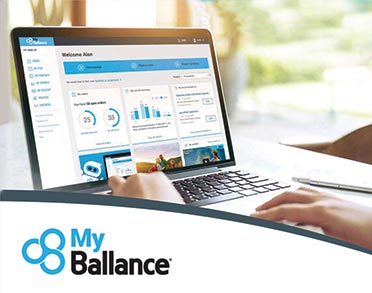 Your farm at your fingertips
With MyBallance you can store all of your farm's fertiliser information in one secure online location - allowing you to make more informed nutrient management decisions and place orders 24/7.