NutriMax Selenium 1%
Selenium is an essential nutrient for animal health, however many areas of New Zealand have a deficiency. In many cases, improving selenium levels can improve stock fertility and optimise milk production.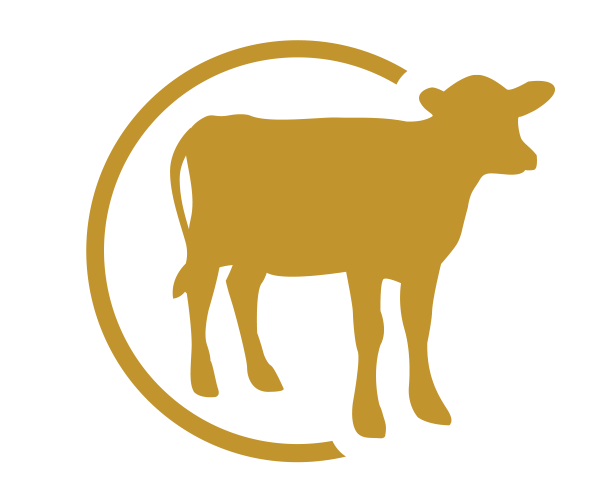 Boost health and productivity
Improving selenium levels on your farm can improve stock fertility and optimise milk production.
Many of New Zealand's soils are low in selenium
Selenium deficiency is widespread in New Zealand and most farmers could benefit from applying selenium on their farms. The map below shows relative soil selenium levels in different regions throughout New Zealand. Although this gives an indication of where selenium deficiency could be greatest, herbage tests are the single best way to understand selenium (and other micronutrient) levels in a specific farm's pasture.
At a soil level, these areas and soil materials are most likely to have low selenium levels:
Central Plateau - soils formed from rhyolitic pumice
Waikato - peats soils
Manawatu - sand soils
Hawkes Bay - coarse stony soils
South Island - soils derived from loess, greywacke and schist
Total selenium in topsoil



The right selenium levels for your stock


It is important to get the right level of selenium to maintain animal health and optimise milk production. A general rule of thumb is to maintain greater than 0.03mg Se/kg DM. However in some situations, such as lactating dairy stock, a higher level may be required to ensure stock performance is not affected. Talk to a Ballance Nutrient Specialist about getting the right level of selenium for your specific farm requirements.



Fast and slow release selenium


Ballance selenium is a combination of both fast and slow release selenium. This means that the pasture is provided with an initial lift in selenium as well as a sustained selenium level over time. The major benefit of this form of selenium is flexibility in application timing.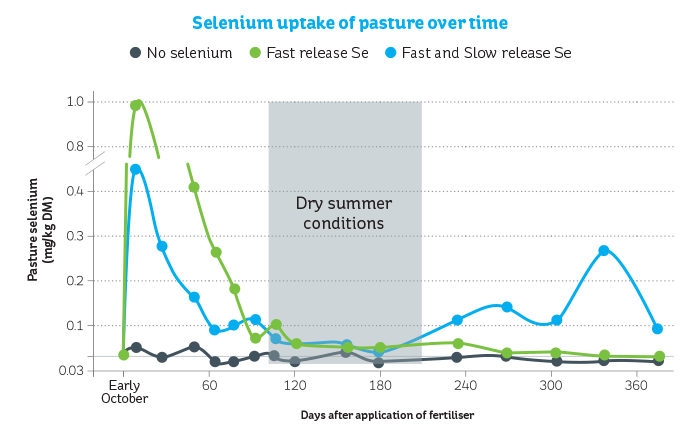 The impact of selenium deficits


Diets deficient in selenium can limit animal production and performance. The impact on revenue from insufficient selenium, measured in blood serum, can be significant. The graph below illustrates the impact on revenue (through loss in lamb liveweight gain) as the blood selenium level decreases below 250nmol/ L. It is therefore essential to ensure a sufficient selenium supplementation programme is in place and supported with the appropriate level of herbage and animal diagnostics. These trial numbers are based on a lamb schedule of $4.20/kg and with the current schedule $6.20/kg (as at 26/06/17), results could be even more significant.