MitAgator and sustainable agriculture
To most, the term "sustainable agriculture" means minimising the environmental footprint of farming. To others, it's about meeting ever-more confusing regulatory requirements. But at Ballance, we also apply that term to growing profitable businesses that help keep our industry thriving for generations to come.
MitAgator is a breakthrough in geo-spatial software that helps you make cost effective decisions around reducing water contaminants on your farm, making it possible to farm more sustainably without losing focus on productivity and profits.
By removing the guesswork around contaminant loss and the cost of different mitigation strategies, MitAgator offers farmers increased cost effectiveness and control, and the ability to farm within limits for many years to come.

Understand your Land

A Farm Sustainability Services specialist will integrate MitAgator's risk maps and mitigation scenarios into a comprehensive Farm Environment Plan. This will give you a deeper understanding of your land's strengths and weaknesses and how best to optimise them, so you can start reducing the environmental impact of your enterprise.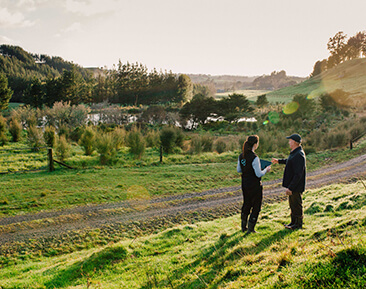 Nutrient retention

Helping your land hold on to nutrients plays a vital role in keeping it healthy and productive for the long-haul. MitAgator can give you sound insights into the strengths and weaknesses of your farm, identifying which soil is already well-equipped to do its job well, and how you can help other areas perform better.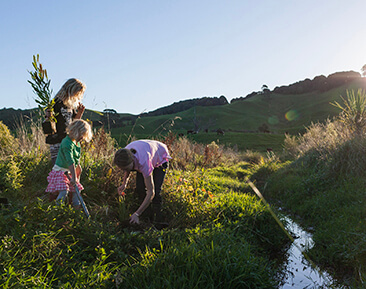 Contaminants, bacteria and water quality
Protecting our waterways is a responsibility that comes with any kind of farming. MitAgator provides over twenty five different mitigation scenarios from stream fencing and riparian planting to constructed wetlands, giving you the clarity you need to make accurate, future-proof business decisions.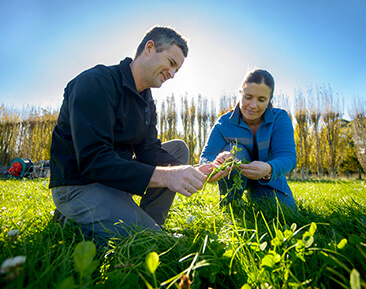 Sediment and soil erosion
MitAgator can help you manage slippage and sediment loss from your land by plotting slopes and modelling the natural loss processes. This will pinpoint risk areas and provide different mitigation scenarios tailored for your budget and farm type.
How Rick Burke balanced sustainability with profitability

Rick and his wife Jan of Pukekauri Farms farm 310 hectares North of Tauranga in the Bay of Plenty. Twenty years ago, when he bought his farm, it was a major contributor to sediment pollution in the Tauranga Harbour. Today the water quality on his farm is ranked 9 out of 10 and his operation is more profitable than ever. So who better to explain why MitAgator is so valuable.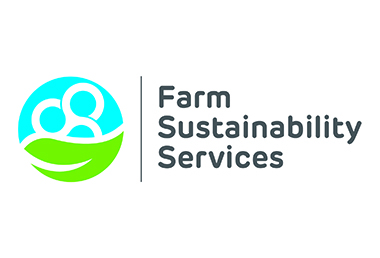 Working together for a sustainable future
Our Farm Sustainability Services team make it easier for you to achieve economic, environmental and social sustainability on your farm.