It's important for all farmers to understand the 190 nitrogen cap rules and what it means for your farm. We're here to help you navigate these rules, by supporting on-farm innovation with clever science and world-leading tools.
What is the N cap?
Applying synthetic nitrogen fertiliser to grazed land is limited to 190 kilograms of nitrogen per hectare per year (1 July – 30 June). Each hectare of grazed pasture can't receive more than 190 kgN per year. If you exceed the N cap, you will need to apply for a consent.
We've summarised the main points of the full Essential Freshwater Policy in this easy guide.
What is the difference between the N cap and the N report?
All pastoral farmers must manage their N use to the cap, however only Dairy farmers need to submit a corresponding N report to councils each year to demonstrate this.
What nitrogen applications count towards the N cap?
The cap refers to synthetic nitrogen fertiliser that is more than 5% nitrogen. Therefore, dairy effluent, compost, animal or plant waste is excluded from the cap.
What if I expect to exceed the N cap?
You will need to apply for a resource consent with your council before the end of the season. You will still need to submit an N report each year and demonstrate how you are planning to reduce your N use. There are two types of consent – talk to your council to determine which is right for you.
How is the nitrogen cap calculated?
The calculation consider what synthetic nitrogen fertiliser was applied to different land uses on your farm. Therefore, it is important for you to differentiate your N application between your grazed areas like pasture and forage crops, from non-grazed areas on farm like harvest crops and silage paddocks.
Using the MyBallance nitrogen report
Our nitrogen reporting feature in MyBallance makes it easy to manage your nitrogen use across the season and report your final number at the end of the year.
Once your POA data is in your MyBallance account and you have identified which paddocks were non-productive areas or used for crops, then you should be ready to view your nitrogen usage by navigating to the Nitrogen Limit Management dashboard within MyBallance.
How do I get my farm map into MyBallance?
If you already have a digital farm map, you can email the shape file to gis.support@ballance.co.nz. If you want to create a digital farm map, you can either draw this yourself in MyBallance 'My Property' - or buy one from a professional digital map service.
How do I differentiate between my land use types?
The limits vary depending on whether you use pasture only, forage cropping, or cut & carry methods. We've broken down exactly what the new nitrogen fertiliser limits mean for different farms in these simple how-to videos. Find out more here
What if my POA data isn't in MyBallance?
You'll need to enter your data through the manual POA function in MyBallance. Once these are loaded against your farm map, you'll be able to generate your nitrogen report. Your spreader may have your application data which hasn't been uploaded to your MyBallance account.
I have a TracMap/Precision Farming subscription – how do I get my POA data into my MyBallance account?
It's important to do your spread requests in MyBallance to receive your POA data back from TracMap or Precision. Your data should automatically have uploaded into your account. If it's not there, contact TracMap to push your POA data through to MyBallance.
My spread request didn't come from MyBallance – how do I get the POA data?
If you didn't log the spread request through Ballance then the data doesn't automatically update in your MyBallance account. To get your data you'll need to use the Manual POA function in MyBallance.
What if I have applied product that isn't from Ballance?
If the product wasn't ordered through your MyBallance account you can still upload this manually through the manual POA function.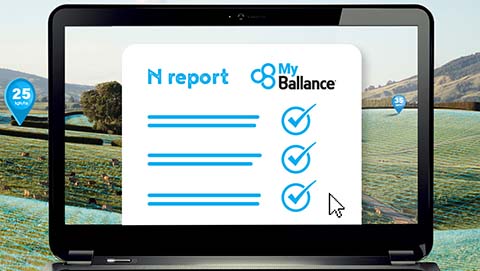 We're here to help you with nitrogen reporting
The easiest way to report your nitrogen use is through your MyBallance account using our Nitrogen limit management feature. Learn more about the reporting requirements and the new feature here.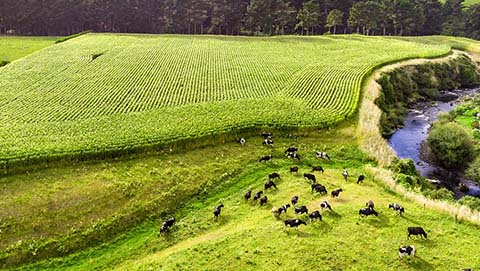 Essential Freshwater Policy
Understand what the Essential Freshwater Policy means for you with our informative toolkit to ensure your farm meets the new regulations.