Nitrogen reporting is live in MyBallance

Generate your report now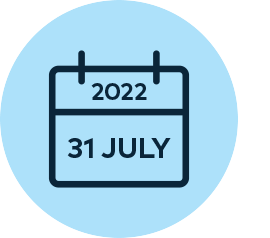 If you're a dairy farmer, you're going to need to submit your first nitrogen fertiliser report yearly. In the meantime, make sure your data is up to date and accurate on MyBallance. Dairy farmers are the first group to follow this new reporting process, so it's all new for everyone.
What you'll need to include in your nitrogen report:
The percentage of N in each fertiliser application
Records of when the fertilisers were spread on the land block containing your dairy platform
How many kgN/ha/yr went onto forage crops, all the pastoral land, and all the ungrazed land; and the corresponding area of each of these land uses
How do I report my nitrogen use?
The easiest way to prepare your N report for council is through MyBallance. Here's what you need to know:

Make sure your farm map is uploaded to your account then you'll need all your proof of application data uploaded to your MyBallance account.


If there are any spreads that were not automatically recorded, then you can use the manual proof of application function in your MyBallance account


Use the Nitrogen Limit Management feature to define what the nitrogen was used for - pasture, grazed crops or harvested crops. The more specific you are, the more accurate the report will be


Click 'Generate report' and all the relevant data will be calculated automatically, ready to review and submit to your council.


By the end of August, if you proof of application data is up to date, you will be able to authorise Ballance to automatically submit this data to your council, on your behalf.


If you want to calculate your nitrogen use manually without the help of MyBallance, you'll need to use the submission form found through your local council.
Here's a handy video to help walk you through the steps to generate your report:
The easist way to complete your report is to do it all through MyBallance
Get ready for nitrogen reporting next year in three simple steps

Plan: Upload your farm map to your MyBallance account and make a plan for your N use for the next 12 months


Record: Stay on top of your POA data using either the manual POA function or automatically through your spreader subscription view

Track: Use the nitrogen limit management feature to measure all nitrogen products you apply and track how you're going against the 190kg N cap through the heat map or the monthly view
N reporting FAQs

We've pulled together the top questions and answers about the nitrogen reporting and how to use the new MyBallance reporting feature

Find out more here
A reminder of the nitrogen reporting rules:
Who does it apply to?
All dairy farmers with farms 20ha or larger and have any grazed land, whether it's permanent pasture or annual crops
What does it apply to?
All nitrogen fertiliser use for the period 1 July to 30 June each year
The 190kg/N/ha cap applies to each individual hectare of grazed pasture
All grazed land, including grazed forage crops and harvest crops, must average 190kg/ha/N for each contiguous landholding
When is the report due?
If you're a dairy farmer, you're going to need to submit your first nitrogen fertiliser report soon. Your council will advise when their tool is operational. In the meantime, make sure your data is up to date and accurate on MyBallance.
How?
The easiest way to prepare your report is on MyBallance.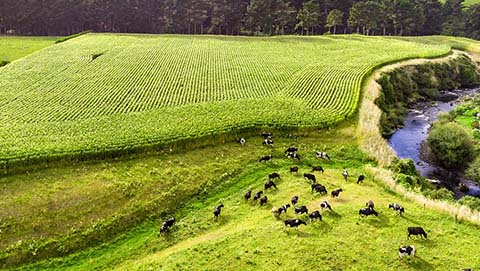 Essential Freshwater Policy
Understand what the Essential Freshwater Policy means for you with our informative toolkit to ensure your farm meets the new regulations.
Useful links
For more detail, read the guidance on the Ministry for the Environment website.
Or to discuss the specific requirements for your farm, contact your local Regional Council.