Through changing regulations and compliance requirements, we walk alongside you, our customers, innovating so you can be prepared for the future. We invest in and develop our systems to help you navigate these changes so you can farm as sustainably and productively as possible.
To assist with reporting, we've added some functionality into MyBallance to make it easier for you to access and view data, such as Nitrogen applications. From December 10th you can now select a spreader that uses the TracMap system when completing a Request for Spread (RFS) through MyBallance. The RFS will then go through TracMap to the spreader and once the spread is completed, the proof of application (POA) data will be visible in your MyBallance account.
To support you while you adapt to this new technology, Ballance will be covering the TracMap data extract fee. In time, an annual subscription fee will be required to display this TracMap POA data in MyBallance.
If you are currently a Precision subscriber, your spread requests will continue to be sent to Precision and your POA returned and visible in your MyBallance account.
Get in touch with your local Nutrient Specialist,or our Customer Services team on 0800 222 090 for more information.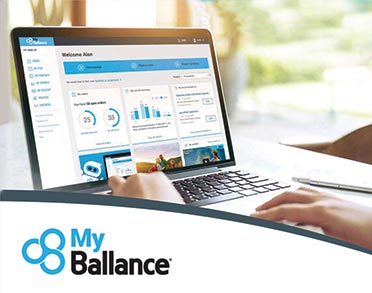 Your farm at your fingertips
With MyBallance you can store all of your farm's fertiliser information in one secure online location - allowing you to make more informed nutrient management decisions and place orders 24/7.