Ballance is at the forefront of green hydrogen production in New Zealand. In partnership with Hiringa Energy*, we're building a renewable hydrogen hub in Taranaki to establish a sustainable green hydrogen market in New Zealand.
Like farmers and growers we continue to explore ways to further reduce our environmental footprint. Our renewable energy partnership with Hiringa Energy reflects our commitment to creating sustainable solutions across our business, to further reduce the environmental impact of farm inputs across Aotearoa.
How does it work?
We're installing four large wind turbines near our Kapuni site, which will provide 100 percent renewable power supply to our existing fertiliser plant, and enough surplus electricity to power a series of electrolysers to produce high-purity green hydrogen.
The hydrogen will replace some of the natural gas feedstock for the plant to produce "green" nitrogen fertilisers which has an extremely low emissions profile and will supply zero-emission trucking fuel to the transport sector.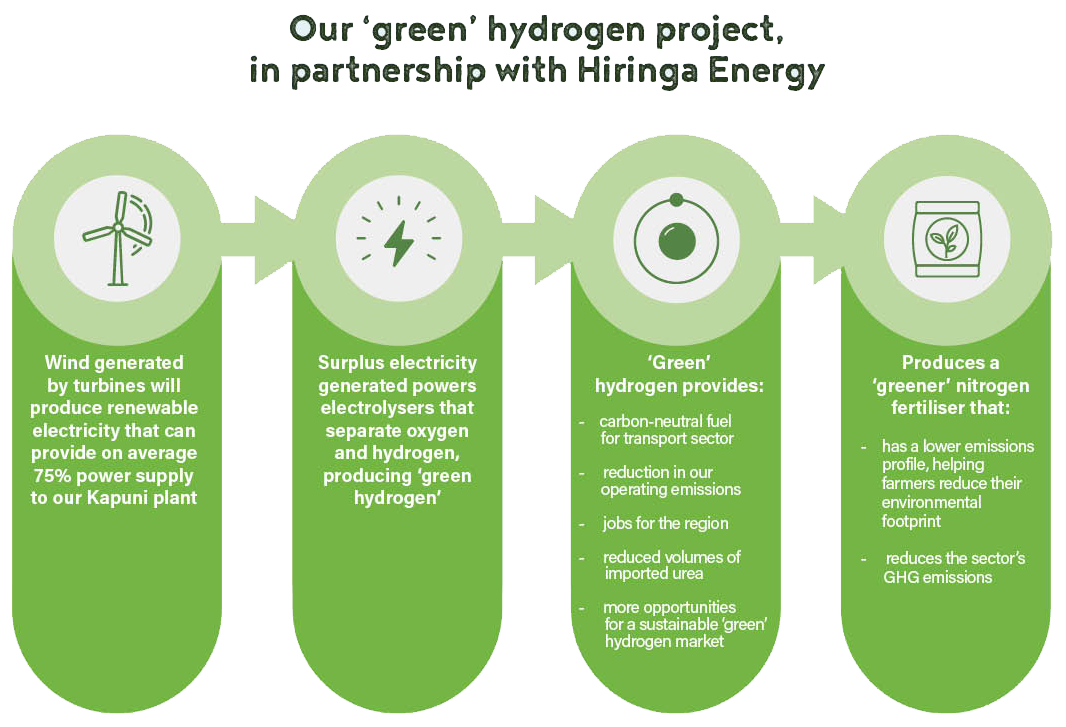 Why Green Hydrogen?
The work our team are doing to establish the world's first commercial green hydrogen hub in Taranaki will:
Provide a solution to reduce the primary sectors greenhouse gas emissions (GHG)
Offset up to 12,500 tonnes of carbon emissions and reduce urea imports from the Middle East and Asia by 7,000 tonnes annually
Make the production of urea more sustainable by using renewable electricity.
This project alone could produce enough "green" hydrogen to fuel 6,000 cars or 50 trucks per year.
When will it happen?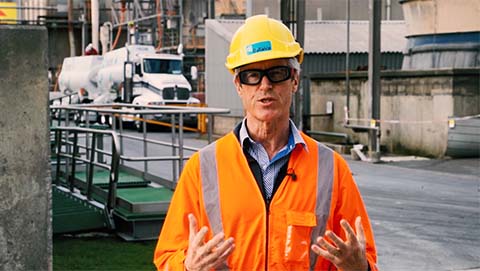 Green hydrogen – a world first project
Green Hydrogen has the potential to be a catalyst for New Zealand's transition to a sustainable, hydrogen-based transport network.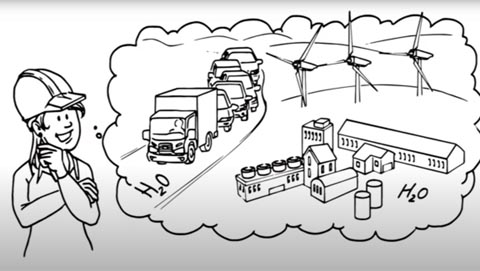 Green Hydrogen to ammonia – how it works
This innovative project includes the construction of four wind turbines to supply 100% renewable electricity
*Hiringa Energy is the first company in New Zealand dedicated to the production and supply of green hydrogen for industry, the public sector, and transport operators, as well as establishing a nationwide hydrogen refuelling network. Hiringa is a high-growth clean energy company located in Taranaki, and are the Development Manager for the project.
Did you know?
Approximately 60% of New Zealand's energy needs are currently being met by fossil fuels. With our country having committed to net zero carbon emissions by 2050, hydrogen has been acknowledged as a key to decarbonisation, promising low emissions transport fuel for heavy and long-haul vehicles.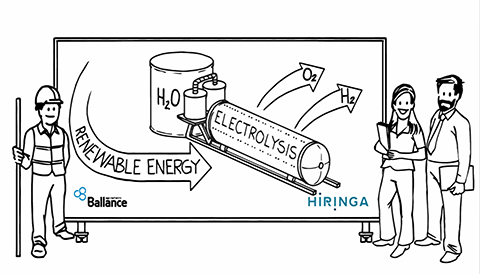 Backed by Industry and Government
This project was awarded the 2021 Primary Industry New Zealand Award for Innovation & Collaboration
Government investment of $19.9 million from the Provincial Growth Fund (PGF) - as this project is significant step towards reducing greenhouse gas emissions (GHG).
A key regional project in the H2 Taranaki Roadmap launched by the Prime Minister, Jacinda Ardern, and Minister of Energy & Resources, Dr Megan Woods.
International investment company, Mitsui, has invested in the project. Mitsu is one of the most reputable Japanese companies in the energy sector with vast experience and numerous investments in global oil and gas, power, and renewables sectors.