The most powerful single superphosphate on the market
Our new improved SuperPlus® dials up the phosphorus to 9.5% for powerful performance. This means you can apply more nutrients at once, saving you money on both units of phosphate and spreading costs, as well as boosting your fertility, sustainably.
From 9% to 9.5%
SuperPlus® promotes strong, healthy plant growth by providing rapidly available phosphorus and sulphur – the two nutrients New Zealand soil is naturally deficient in.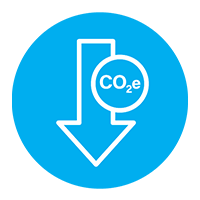 Lower emissions
From an environmental perspective, SuperPlus® has 4x lower CO2 emissions than other phosphate sources such as DAP*. So you can feel confident in your decision to apply a stronger formula, less frequently.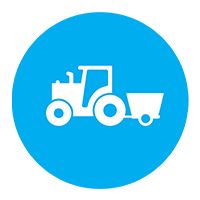 Better for farmers
Apply more nutrients at once for cost-effective delivery
This industry-leading product is part of Ballance with Nature, which is our commitment to helping farmers and growers make science-backed decisions and work productively, sustainably.
You will notice some slight adjustments to our prices to cover the manufacturing costs that enable this change. However, the cost per unit of phosphate in SuperPlus will be decreasing, making this better for your bottom-line (as at 1 March 2022). Our expectation is that this will save our customers between $10-$20/t as a result of this nutrient densification, depending on whether you top-dress or ground-spread, and where you are located.
*DAP emissions include ammonium nitrate production.

Find out more about SuperPlus
Contact us on 0800 222 090 or get in touch with your local Nutrient Specialist