Let us do the heavy lifting for your next delivery
Direct to farm provides farmers with a streamlined delivery process that offers greater convenience and cost efficiency. Avoid the hassle of picking up your order in person, or organising a carrier, along with local supply chain costs of admin and handling.
Our network of reliable partner carriers have been chosen for their ability to deliver set competitive pricing and avoid the need for you to spend time organising and negotiating pricing yourself.
Our Ballance Nutrient Specialists can organise our network of carriers to efficiently deliver your order directly to your farm. It's as simple as that.
So the next time you place an order, contact your Nutrient Specialist to choose our Direct to Farm option and let us do all the heavy lifting for you.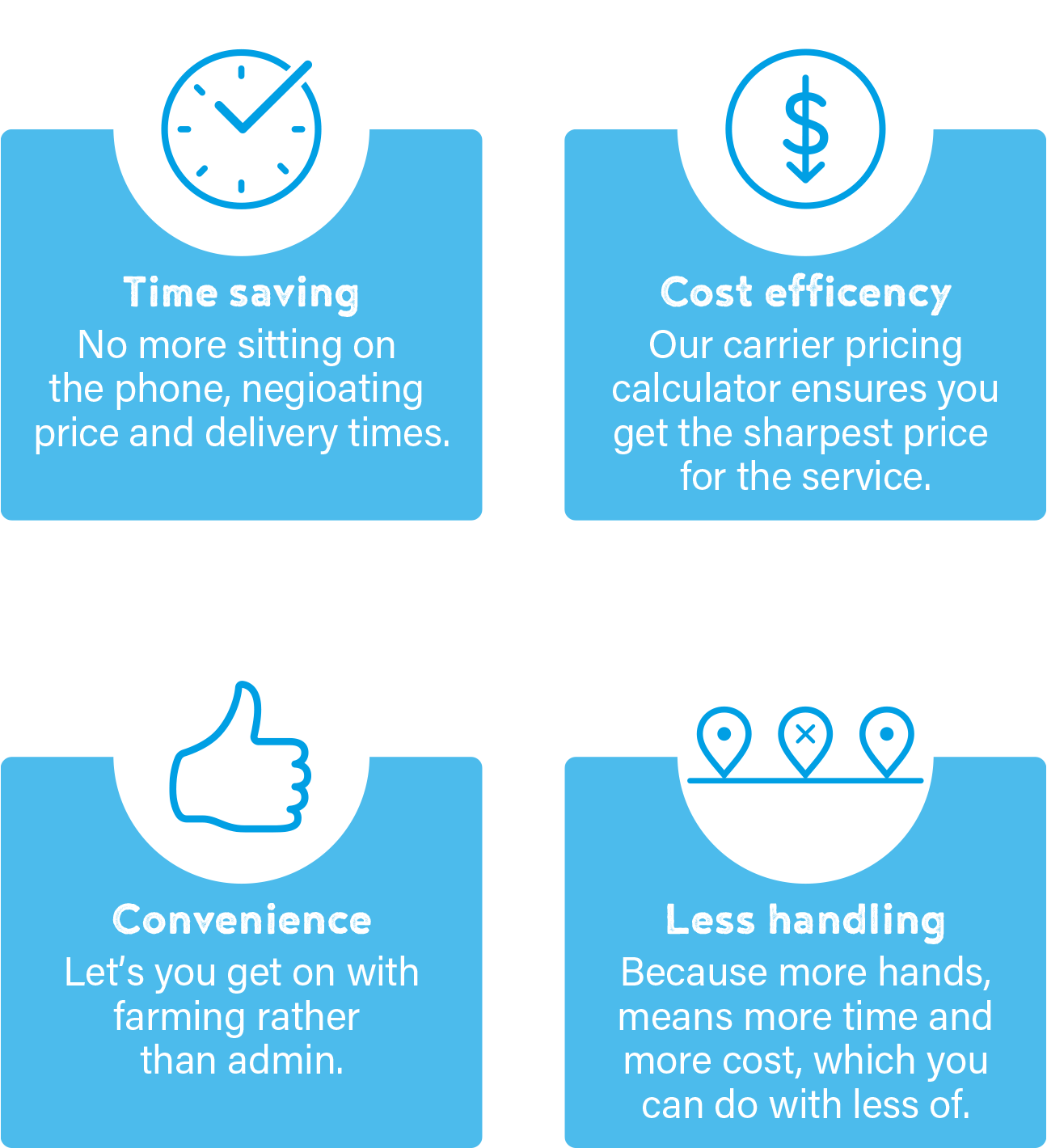 Find out more about our Direct to Farm service
Contact us on 0800 222 090 or get in touch with your local Nutrient Specialist.