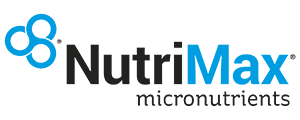 Introducing New Zealand's first solid micronutrient fertiliser brand, NutriMax micronutrients. NutriMax includes our full suite of micronutrient products, allowing you to unlock more of your farm's potential.


The right NutriMax micronutrients, at the right rate make all the difference
As micronutrients are only required in relatively small quantities, it is important to ensure you apply the right micronutrients at the right rate for your farm. It is beneficial to proactively manage micronutrients and apply when required. Herbage testing is the best way to understand the current micronutrient availability in your pasture.
Micronutrients play an important role in plant and animal health. They are proven to help productivity, and play a key role towards unlocking a farm's potential. Their availability however is heavily influenced by complex interactions with pH, organic matter, mineralogy, soil moisture and presence of other micronutrients. Micronutrients can be supplied in many ways, but are very effective when applied directly to the soil with fertiliser applications.